Who is Infurm Technologies?
Infurm Technologies is an award winning Provider of Custom IT Solutions headquartered in Las Vegas, Nevada and serving Small and Enterprise clients in Southwest Utah, Northern Arizona, Southern California and the Great State of Nevada.
Our company has partnered with various technology providers and has achieved certifications in those respective areas of Sales and Service. With our exceptional service offerings of Cutting Edge Design, Mobile Application Development, Software Design and Development, Web Hosting Solutions and Professional IT Consulting makes our company Southern Nevada's forefront leader for all your Information Technology Solutions.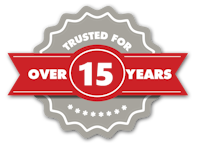 For well over a decade Infurm Technologies has been Designing, Programming and Delivering some the most advanced solutions that have contributed and impacted the growth of hundreds of our client's businesses throughout all of Nevada and some surrounding states – That's Why our Reputation is Everything.
"We have built our business on the foundation of providing quality services at affordable pricing, and delivering that PROMISE with the utmost integrity."

Our Mission:
Responding to our clients in a timely fashion and with a sense of urgency.
Providing innovative solutions for our clients that are reliable and cost effective.
Continuously expanding our knowledge and expertise in Information Technology.
Building strong partnerships with our clients.
Our Core Values:

Skill and Knowledge:
– We will maintain the knowledge and skills necessary to meet our clients' ever changing needs.
Quality Solutions:
– We will provide our clients with the most value added solutions possible.
Responsiveness and Reliability:
– We will respond to our clients' needs as if they are our own. We will provide our clients with the most reliable service possible.


Let us show you what Infurm Technologies can do for you!